HID Xenon / LED Headlights
The best benefits of Xenon/LED HID lights are the most obvious direct benefits that they offer. They are a lot more durable than halogen lights. They can withstand a greater amount of vibration and shock from the road due to there being no filament.
read more >>
The Evolution of Cars: From Invention to Accessibility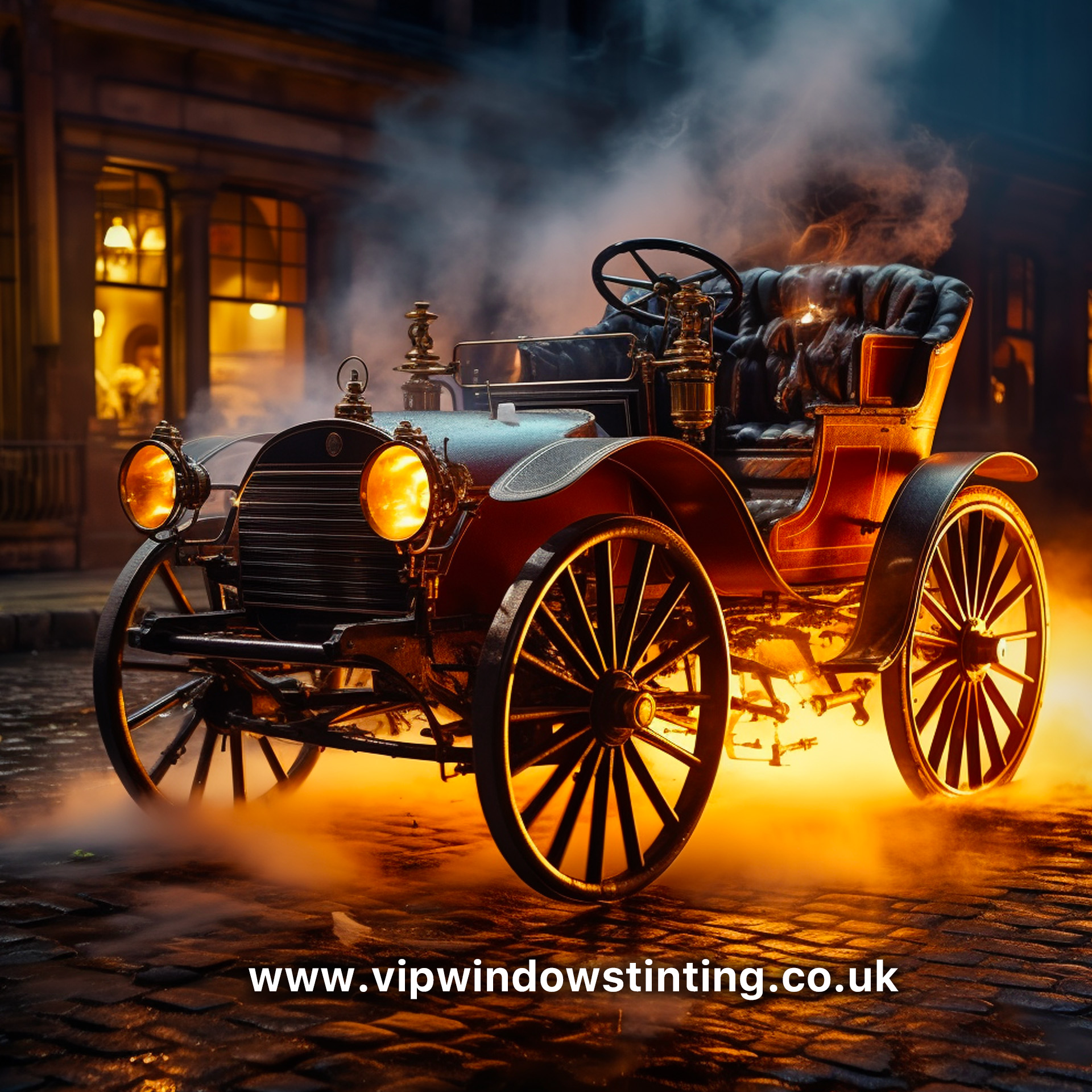 Introduction:
The automobile, a marvel of engineering and a symbol of freedom, has come a long way since its inception. From the early days of steam-powered vehicles to the sleek, high-tech cars of today, the journey of the automobile is a testament to human ingenuity and the relentless pursuit of progress. In this article, we'll explore the fascinating history of cars, how they became accessible to the general public, and how VIP Garage continues to fuel the love for automobiles through its dedicated services.
The Dawn of the Automobile
The story of the automobile begins in the 18th century with the invention of self-propelled vehicles. One of the earliest pioneers was Nicolas-Joseph Cugnot, a French inventor who built the first working self-propelled land-based mechanical vehicle. His steam-powered vehicles, created in 1769 and 1771, were initially designed for military use. Although these early models were cumbersome and had limited practicality, they laid the groundwork for future automotive innovations.
The transition from steam to internal combustion engines marked a significant turning point in automotive history. The internal combustion engine, fueled by gasoline, offered greater efficiency, power, and range compared to steam engines. This shift paved the way for the development of the modern car as we know it today.
The Birth of the Modern Car
The birth of the modern car is often attributed to Karl Benz, a German engineer who invented the first practical automobile powered by an internal combustion engine. His creation, the Benz Patent-Motorwagen, was patented in 1886 and is widely regarded as the first true automobile. Benz's invention was a three-wheeled vehicle with a rear-mounted engine, a design that was revolutionary for its time.
Gottlieb Daimler and Wilhelm Maybach also played crucial roles in the development of the automobile. They introduced innovations such as the four-stroke engine and the first four-wheeled car. Together, these pioneers laid the foundation for the automotive industry and set the stage for the mass production of cars.
Mass Production and Accessibility
The mass production and widespread accessibility of cars can largely be credited to Henry Ford and his Model T. Introduced in 1908, the Model T was designed to be affordable, reliable, and easy to maintain. Ford's implementation of the assembly line in car manufacturing drastically reduced production costs and time, making cars more accessible to the average person.
The impact of the assembly line was profound. It democratized car ownership, transforming cars from luxury items for the wealthy to essential tools for everyday life. The Model T became a symbol of mobility and independence, changing the way people lived, worked, and traveled.
The Evolution of Car Technology
Over the years, car technology has evolved significantly. Early cars were purely mechanical, with manual controls and limited features. However, as technology advanced, cars became more sophisticated, incorporating electronic components, safety features, and comfort amenities.
The shift towards electronic systems brought about innovations such as fuel injection, anti-lock braking systems, and advanced infotainment systems. Cars became safer, more efficient, and more enjoyable to drive. The rise of electric and hybrid vehicles marked another significant milestone, offering environmentally friendly alternatives to traditional gasoline-powered cars.
VIP Garage's Love for Cars
Amidst the ever-evolving automotive landscape, VIP Garage stands as a testament to the enduring love for cars. Located in the heart of the automotive world, VIP Garage offers a range of services that embody the passion for automotive innovation and care. From ECU remapping to window tinting, VIP Garage enhances both the performance and aesthetics of cars, ensuring that each vehicle is at its best.
ECU remapping, one of VIP Garage's specialties, involves fine-tuning the engine's software to unlock its full potential. This service not only boosts power and torque but also improves fuel efficiency, making it a popular choice for car enthusiasts. Window tinting, another service offered by VIP Garage, adds privacy, style, and protection from harmful UV rays.
Conclusion:
The journey of the automobile, from its humble beginnings to the sophisticated machines of today, is a story of innovation, perseverance, and passion. As we reflect on this journey, we recognize the importance of preserving and enhancing these remarkable machines. VIP Garage proudly upholds this mission, offering services that celebrate the love for cars and the joy of driving. Whether you're a car enthusiast or simply appreciate the convenience and freedom that cars provide, we invite you to share in this love and explore the services offered by VIP Garage.
Today Had headlights cleaned and polished. Fast and top quality service. Highly recommend this place

I recommend 100%. I had tinting windows yesterday and he did an excellent job. He inspired me with confidence and professionalism. Thank you.

Got aftermarket headlights an led bulbs fitted he done it straight away no issues been over a month with his led bulbs they are bright an work well

Best one in my opinion, Great job


My Q7 has factory HID xenon lights but where are very poor. Tired of changing the bulbs even the ballast control module nothing seemed to work. When down to this chap and within 15 minutes the new bulbs are fitted, amazing I can actually see the road at night, thank you I will be getting my other car converted as well

Amerjit S.
22:24 22 Nov 22
Just got my vw passat xenon headlights very experience guy defiantly recommended thank you

Had window tints done here and new ice white bulbs. ..very good at what he does.

LAIDLAW R.
11:54 20 Jul 22

Good service, friendly and professional!!

Fantastic, top quality job! Noticeable attention to the details. Window tinting + HID conversion done. More than happy. Thank you again!


SakuraX A.
08:30 13 Apr 22

Great honest guy, quick professional work, will defo be coming back here for regular work

I got 3 cars tinted from here now. Excellent service and great prices. Highly recommended

Very good service, extremely knowledgeable and high quality products and services. Very freindly person I would recommend this guy to anyone looking for quality tints, LED/xenon blubs and remaps. Low prices and best guy in bham hands down.


Gintaras A.
15:57 28 May 21


Vitalijus M.
10:24 23 Jan 21

I highly recommend this guy!!!

Bardzo zadowolony z przyciemniania. Bardzo dobra folia. Polecam



Very good kit and good service! Experience is at it's best! Will recommend and will come back!


ligitas K.
15:39 13 Jun 20
Very good fast service and a very nice person


Quick fix on my headlights.Highly recommended, very nice guy.




Andrius V.
18:51 03 Jan 20
Very professional and exceptional quality. Don't go anywhere else. For xenon lights and window tinting, he's your guy!

This is the only place I ever get headlights done. Quick service and he's a nice guy who knows what he's doing. Will definitely be back for all my other cars.



Madalin R.
00:57 26 Jun 19
Very cheap for xennon bulb's and the guy is a professional I took my mercedes there and he did a excellent job on my headlights

Made my windows nice and tinty!😎

bigpoppa k
08:26 28 Apr 19
Beat place in Birmingham for windows tinting

Dovydas L.
14:14 27 Apr 19
Taken 2 of my cars to VIP Garage and also recommend a few of my friends! Brilliant service.

Just took my tiguan in today for my lights do be done . What a great job and tidy work love them thanks 👍👍👌👌

Good Service. Professional


HID upgrade for my Porsche 911. Very knowledgeable and friendly guy. Why fit it yourself when for a resonable fee you can get the expert to fit it for you in 20 mins. No brainer. Can't recommend enough. Great value. Will be back with my other car soon! Thanks 🙂


Had my Golf Gt tdi remapped from here , great service great guy

Best service, genuine and friendly also car Enthusiast does the job for passion rather than money like most garages! Definitely going back for more modifications!

very happy, well done job, great professional, I highly recommended


Fantastic job, fast and good service!!!

Eimantas S.
21:45 04 Aug 18


Brilliant service just had my hids done perfect job



Krzysztof T.
07:17 27 Apr 17
Fantastic service and a great price I would not go any where else Andrew has great knowledge of HID kit's and all the work is done by him 👌👍



William H.
17:22 20 Apr 16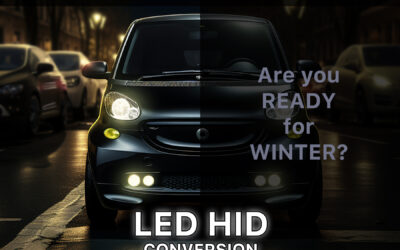 HID Xenon / LED Headlights The best benefits of Xenon/LED HID lights are the most obvious direct benefits that they offer. They are a lot more durable than halogen lights. They can withstand a greater amount of vibration and shock from the road due to there being no...